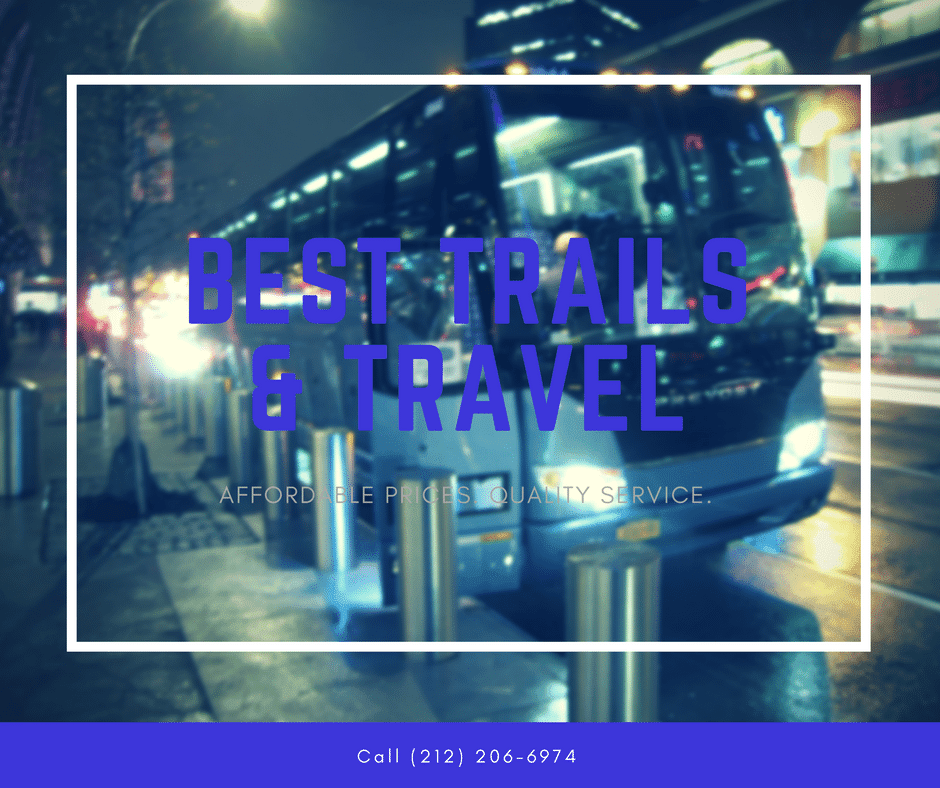 Winter is, thankfully, almost over so now is the perfect time to start making plans with friends. Fortunately, there's always something to do or somewhere to go in the City that Never Sleeps, especially during the Spring when baseball season is in full swing. Yet even the most die-hard fan still cringes at the prospect of dealing with all that traffic on the way to the stadium. You may bleed pinstripes, but are you really going to gather your buddies just to take the train all the way to Yankee Stadium? And those post-game crowds around Citi-Field is enough to give even the most seasoned Mets fan a headache. You could just spend the day at home, but the option of sitting on the couch is never as appealing as watching the thrill of the game in person.
Luckily, there is an alternative that will help get you get to the game without the hassle as well as guarantee a great time for you and your friends. With Best Trails & Travel, renting a charter bus for sporting events is simple. Whether you're planning a private get together with your buddies or want to arrange a company outing, Best Trails can help get it done. Best Trails has several packages to choose from as well as group rates and discounts, so the more people you bring along the merrier.
Not only is the service affordable, but it can also be a great way to travel in comfort and style. Best Trails has several spacious, modern charter vehicles in our fleet that you can choose from, so you can pick the ride that works best for your party no matter the size. Ride comfortably in a twenty-four seat passenger bus or make your way to the stadium with room for over fifty guests, the choice is yours.
Best of all, the headache of dealing with New York City traffic will no longer have to sour the day when you let Best Trail's drivers navigate the roads for you. With the friendly, knowledgeable Best Trail's charter bus operators behind the wheel, you'll get someone who knows the area and can tackle the traffic while you and your buddies focus on having a great time and getting hyped for the game. You'll also be making the responsible choice when you hire Best Trails to get you to the game. So you can share a few drinks with friends without having to worry about getting behind the wheel afterward.
Nothing should get in the way of you rooting for your team, so the next time game day traffic gives you pause, remember you have a way to work around it. Get to your destination safe and on time by arranging for a ride with Best Trails and Travel. Not only will we make your game day even better, but your friends will owe you big time and what could possibly be more rewarding than that?