As the city's premier luxury travel company, it only makes sense that we always stay on the cutting edge of luxury coach travel. We're excited to introduce our latest development in total road trip comfort: a brand new fleet of 14 passenger Mercedes-Benz Sprinter vans. These luxurious vehicles are perfect for smaller groups in need of fast, reliable, safe, and comfortable local transportation.
We are consistently doing everything we can to give our customers the best, and after so many years in the industry, we have had the honor of learning what makes a travel experience comfortable and convenient for our customers. We know that any old van won't do. So we decided to personally design our own new fleet of luxury vehicles, and we are confident our clients will enjoy them.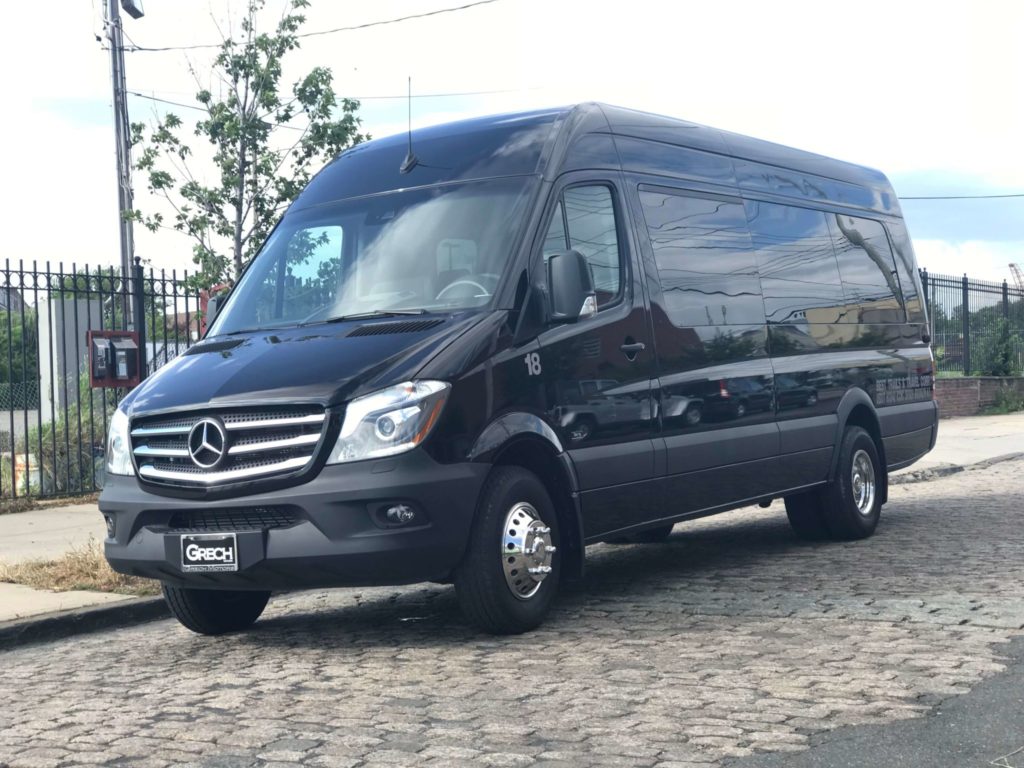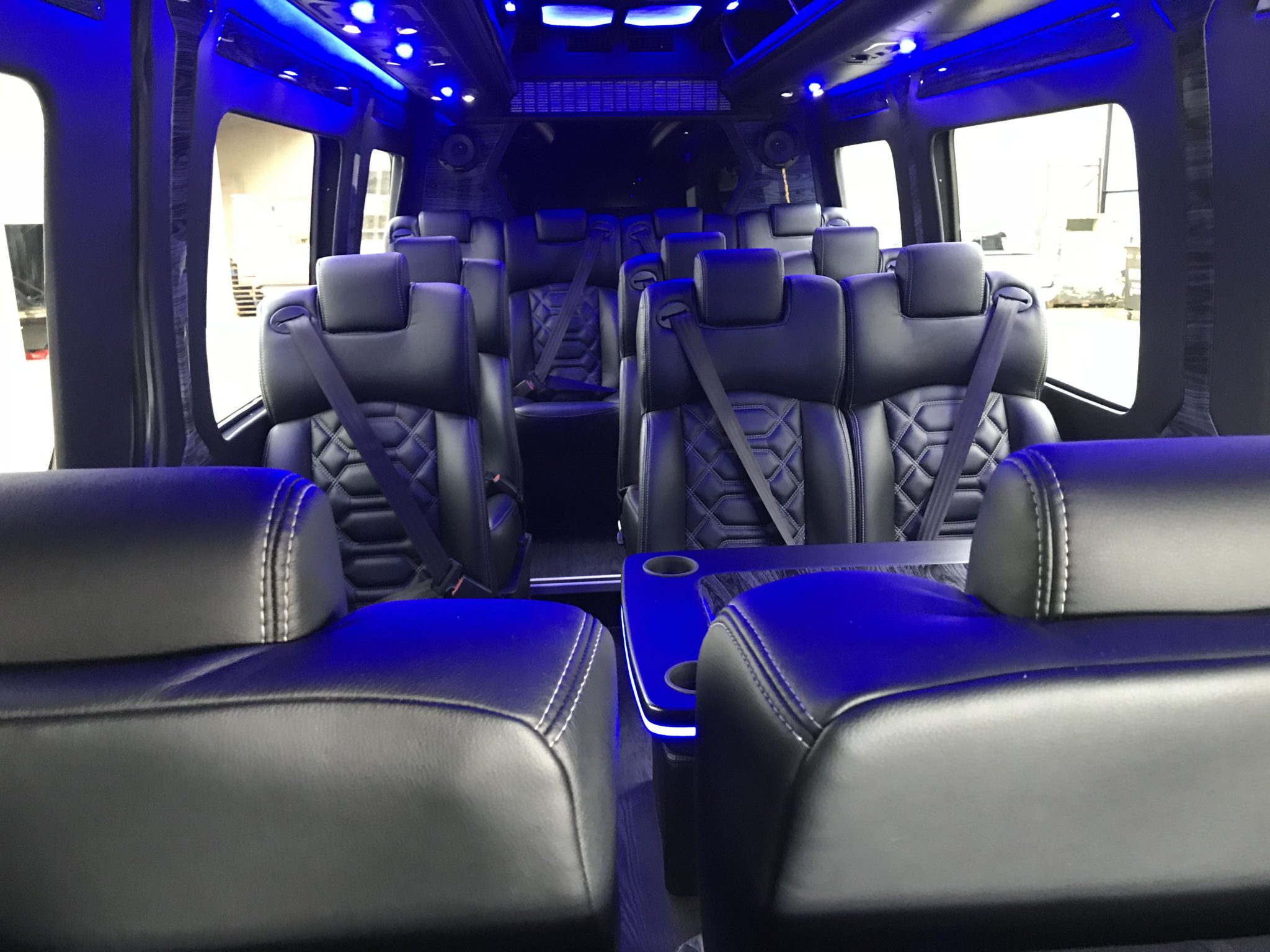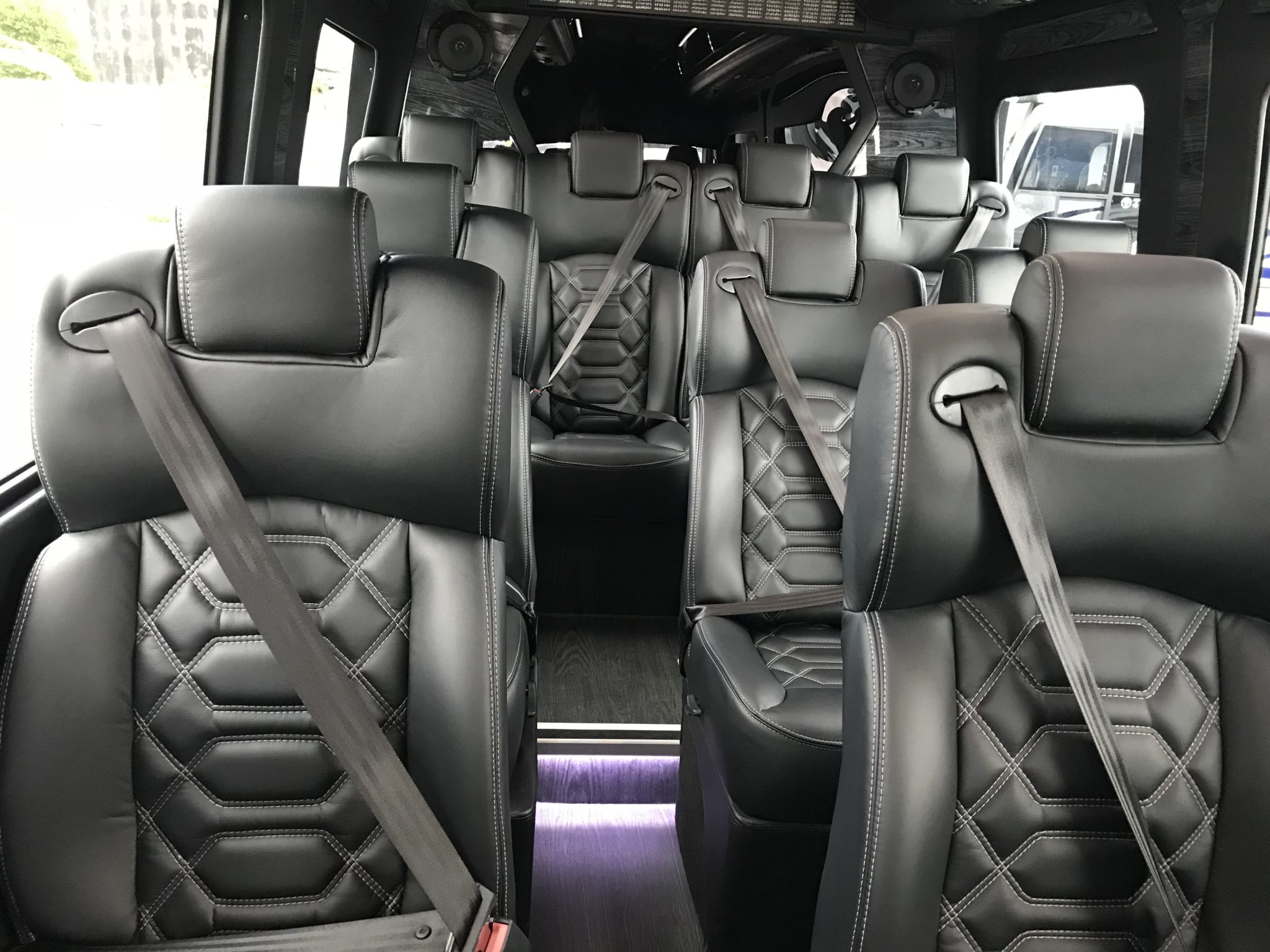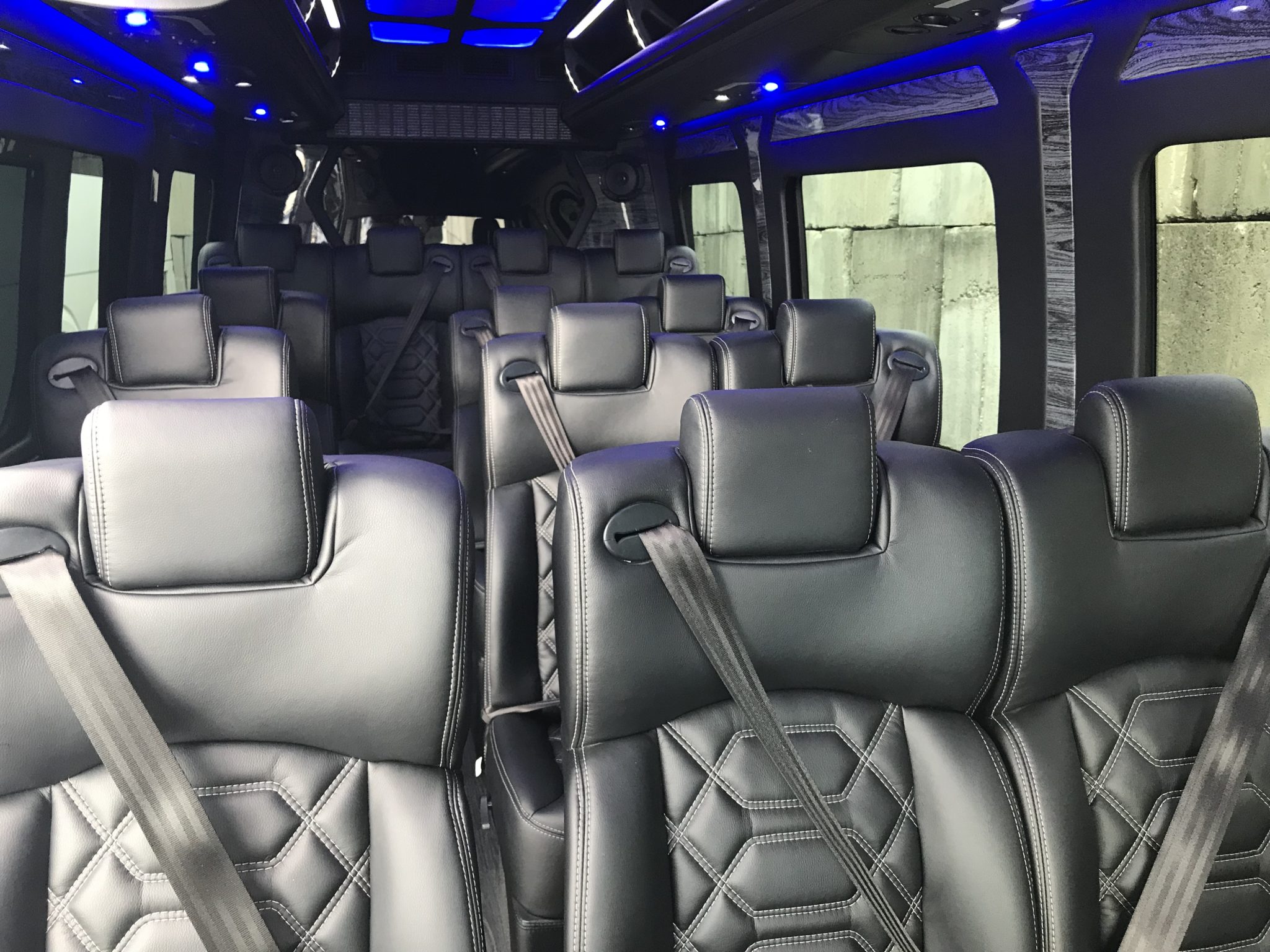 So what makes our new Mercedes-Benz Sprinters so special? Here are a few of our favorite reasons:
Executive black leather interior – Leather seats don't just speak class and luxury, they also protect passengers from irritation caused by dust and other allergens that settle in traditional cloth seats.
Executive wood flooring – Wood floors also protect from allergens, as dust and dirt can't settle as it would on a carpeted floor.
Driver privacy partition – A partition allows total privacy for you and your party, while also allowing you to communicate with your driver as you need to. Feel like you're in a limo, not a bus!
Captain's chairs – Our deluxe, reclining captain's chairs are your automatic upgrade into first class comfort without the first class prices.
Free high-speed WiFi – Stay connected on the road and keep the kids entertained.
Personal USB ports – Recharge whenever you need to, so you're ready for your destination. Don't miss those Snaps, Instagram stories, and FaceTime calls with family just because your phone died en route.
32-inch TV screens – Make time on the road go by quickly with luxury entertainment to match your luxury ride.
Satellite DirecTV – With hundreds of channels enjoyed from our comfy captain's chairs, you'll feel like you're chilling at home!
CD & DVD Player – Whether you're traveling with kids and need to pop in their favorite movie, or you just feel like having a sing-along, or you have a presentation to share with your party, our tech features make it happen!