In or out of the city, Best Trails & Travel offers you a full-range of passenger coaches for any corporate or private charter need. Many of our clients request multi-day trips to the Casinos in Atlantic City, but any place you and your group can imagine, we can accommodate it since we can take you on both local and long distance destinations. Our entire team wants to make your trip a success, so we can offer you some of the newest luxury coaches available that are filled with plenty of amenities to make your trip pleasurable such as TV's, free WI-FI, and tables to enjoy your snacks. Remember at Best Trails, our goal is to give you a traveling experience to remember!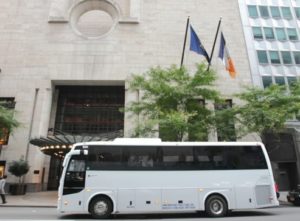 • Thinking of planning a day or multi-day trip with some friends, or a group of people? We offer special deals and packages to popular destinations like theme parks, casinos, historical sites, and many other great destinations. Get out of New York City for a day, or longer and hire us to charter you anywhere you like. When you plan a trip with Best Trails you get to take in all the sites and just relax. • The next time you want to avoid the trouble of driving yourself with trying to navigate through the city's traffic and parking, at Best Trails you can leave all the traffic mayhem to us as we transport you and your colleagues on one of our executive mini-buses, which is especially useful for busy executives like yourself that have places to go with other key members of your staff. While riding in comfort on mini-buses, you can focus on more important matters, like business. However, if you are a small group, or even just a single individual, this mini bus service will provide you with all the convenience you need, while we give you all the extras never found with just a shuttle service. If you are not living in New York City, or the other boroughs, that's no problem because we can offer you chartered bus service out of New Jersey too!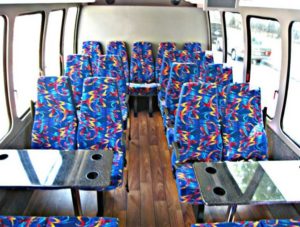 • Love sports? Well, great news because Best Trails is pleased to offer a Nets shuttle service from the old Paramus stadium to the all-new Brooklyn location. Calling all basketball enthusiasts, we are making it easier to get from New Jersey to New York to watch the Nets play at their new stadium. Best Trails is proud to be the official Charter Bus Sponsor for both the Brooklyn Nets and Barclays Center!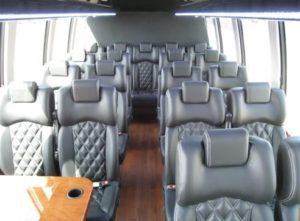 • There are so many advantages to renting a chartered bus with Best Trails. Just leave all the driving to us while you can catch up on rest, sit back and maybe watch a movie, socialize with your friends or colleagues, or if you choose to, work. With convenient door-to-door service, call Best Trails at 212-206–6974 to request a quote, or book a chartered bus, corporate bus, or mini bus today.